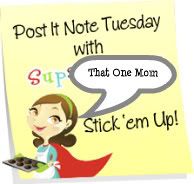 Playing along with PINT for the first time since it moved to it's new home over at That One Mom's. Click above if you want to play too.
This is me trying valiantly to look at the positives in life.
I'm considering trying to convince a doctor to insert a permanent IV so I can start mainlining wine 24 hours a day.